This virgin pineapple coconut mojito is perfect if you're looking for a fun and healthy drink. This drink will give you those cocktail vibes without the extra calories.
How to make a Virgin Pineapple Mojito?
To make the virgin pineapple mojito start with a couple pineapple wedges and one mint branch. If you want the drink to be more refreshing instead of sweet you can also add some lime wedges. But since we're not adding any sugar to this virgin mojito I left the lime out.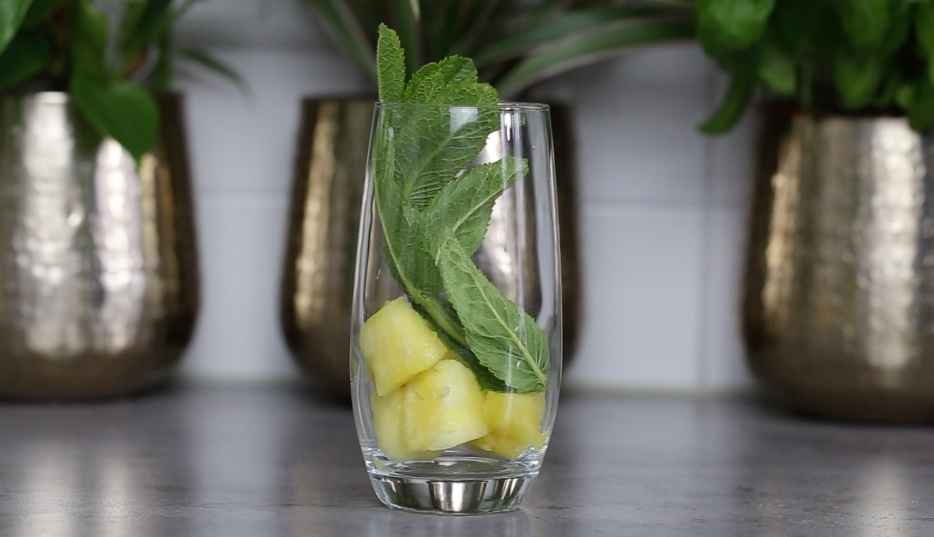 Muddle the pineapple and mint until the juices come out. If you don't have a muddler you can also use a wooden spoon for example.
Next add some ice. I've added some crushed ice but ice cubes are also fine. And top the drink off with coconut water.You can also use sparkling water, but the coconut water adds some extra flavour.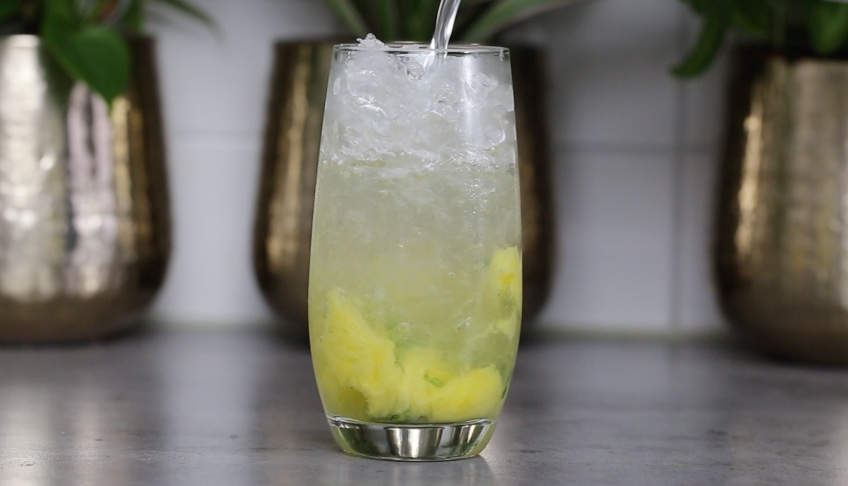 Garnish with some mint and the drink is ready!! For some other drinks without sugar you can check out my mango passionfruit and mango raspberry smoothies.
Ingredients
A couple pineapple wedges
One mint branch
Coconut water
Instructions
Muddle the pineapple with the mint until you have some juice.
Add ice
Top the drink off with coconut water
Garnish with some mint.
Enjoy!