On those days when you don't feel like preparing lunch at all bread is your best friend! Although bread for lunch can easily be a boring and unbalanced. With these delicious vegan toppings you don't have to worry about that at all.
Spicy Avocado
The first topping I chose for the bread is a mashed avocado with some salt and chilli flakes. I've also added some nuts but those aren't required. Add some if you have them at home.
Yogurt with fruit
At first I actually thought this was a little weird. But soy yogurt with strawberries and blueberries is actually delicious on bread. It's fresh and creamy and goes really well with the texture of the bread.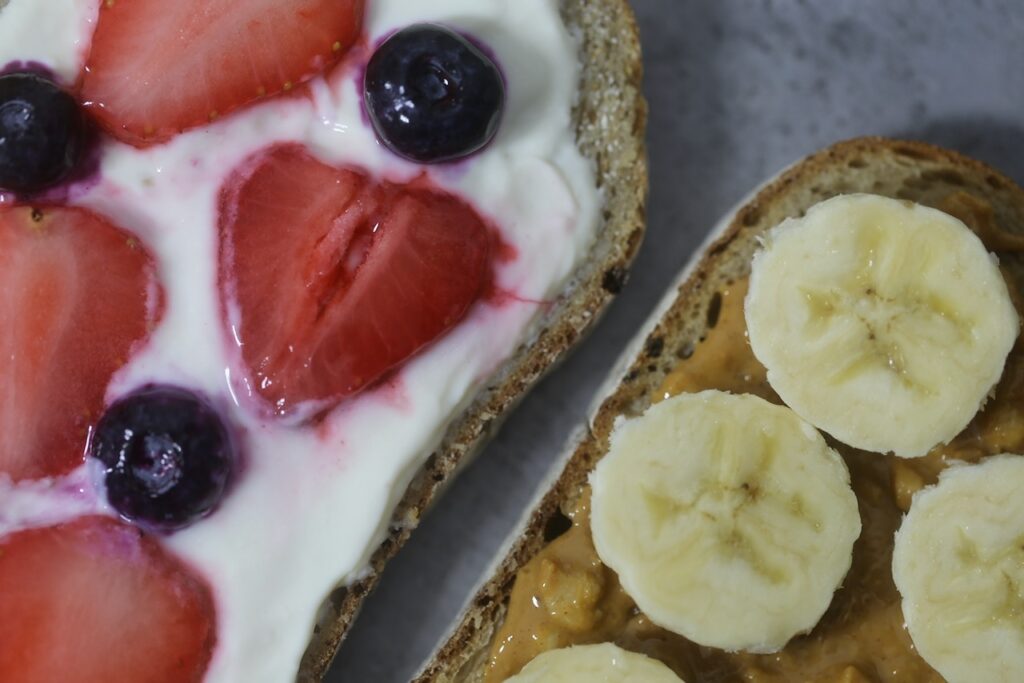 Peanutbutter and banana
The last combination is a classic one. Peanutbutter and banana's are always a good combination and so easy for a bread topping.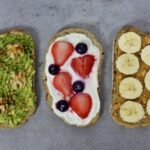 Ingredients
Avocado
Salt
Chilli Flakes
Soy Yogurt
Strawberries
Blueberries
Peanutbutter
Banana