If you've never made Teriyaki Tofu you should definitely try it out. It's easy to make and goes well with many different dishes. Pair it for example with rice and vegetables for an easy dish. Or make an amazing inside out sushi roll with the teriyaki tofu and avocado.
How to slice tofu for Teriyaki Tofu?
You can slice the tofu in any shape you like. I usually slice the tofu in cubes if I'm pairing the teriyaki tofu with rice and vegetables. And I slice stick when I'm making a sushi roll.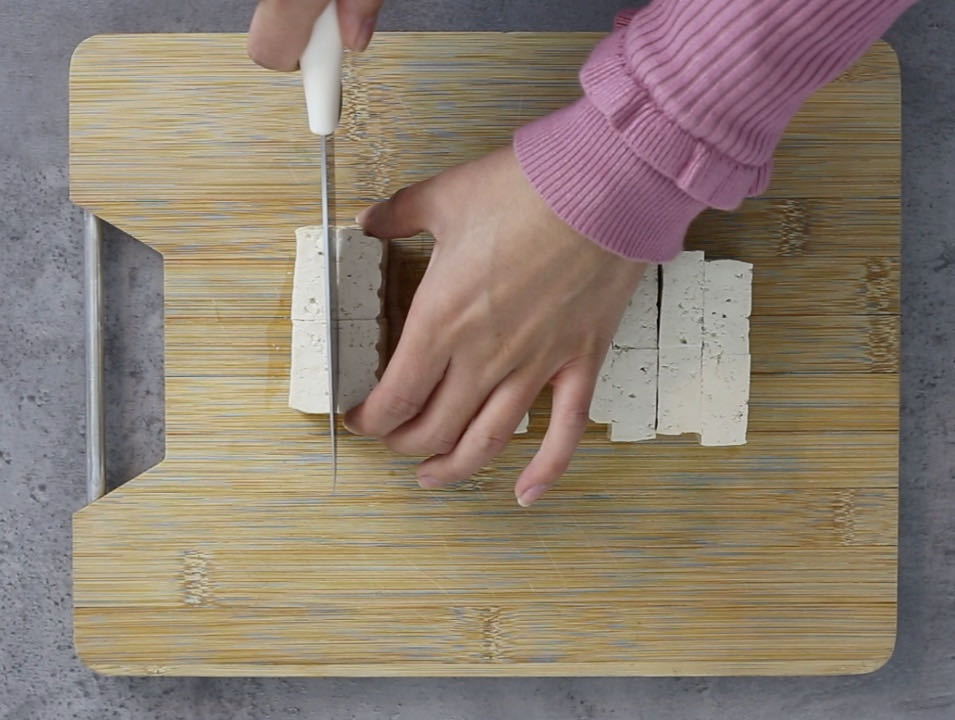 How to make Teriyaki Tofu marinade?
The teriyaki tofu marinade is very easy to make. Put the sliced tofu in a container and add one diced garlic and 1 tsp diced ginger. Next add 4 tbsp of soy sauce, 2 tbsp of mirin and tbsp of maple syrup. Close the container and shake it gently to blend the sauce. Let the tofu marinate for at least 30 minutes.
How to bake crispy Teriyaki Tofu?
The key to getting crispy teriyaki tofu is to bake the tofu first. When the tofu is becoming crispy you can add the teriyaki sauce.
Wait until the sauce thickens. And cover each piece with the sauce
Pair the tofu with rice and vegetables.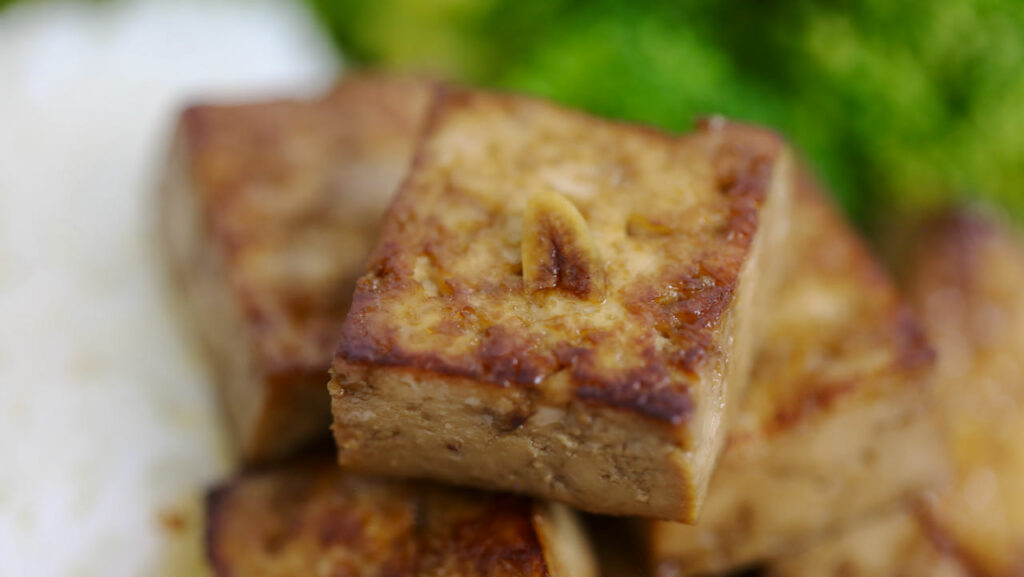 Or make an inside sushi roll.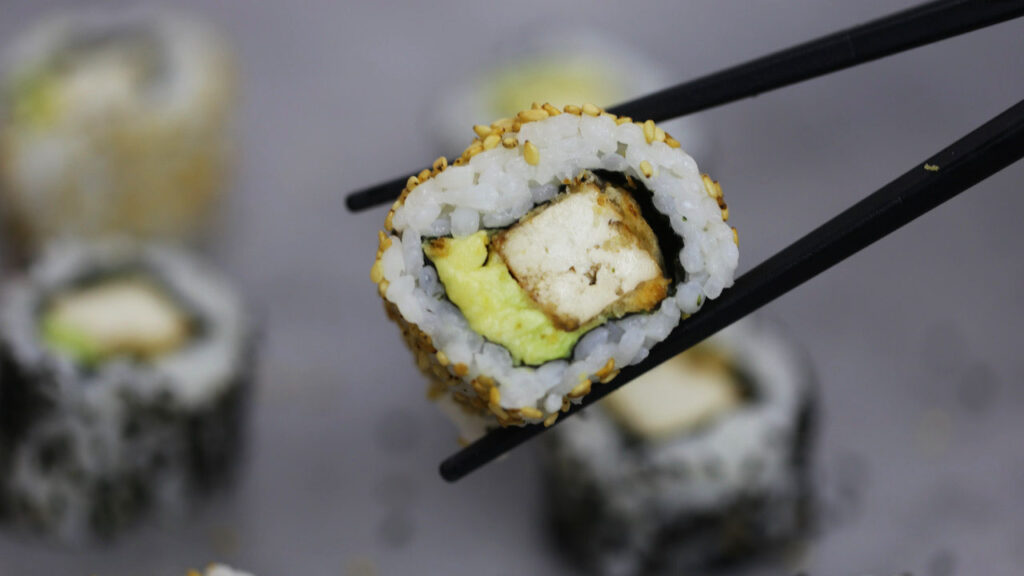 Ingredients
400g Tofu
1 Garlic clove
1 tsp ginger
4 tbsp soy sauce
2 tbsp mirin
2 tbsp maple syrup
Oil for baking
Instructions
Slice the tofu, garlic and ginger
Put the sliced tofu, garlic, ginger, soy sauce, mirin and maple syrup in a container.
Shake the container to blend the sauce and let the tofu marinate for at least 30 minutes.
Put a little oil in a pan and bake the tofu without the sauce until it's golden brown.
Add the teriyaki sauce and wait for the sauce to thicken.
Make sure each piece is covered in sauce and the teriyaki tofu is done!
Enjoy!