Looking for a a quick and fun twist on a classic glass of champagne? Try this layered champagne with blueberries!
Syrup
To layer the champagne you'll need a thick syrup. You can use a fancy syrup or just buy one in the grocery store. As long as the density is high enough. If you buy a syrup that's already mixed with a little water the champagne will not float on top.
I've used a blue Curacao syrup to match the blue of the blueberries. But you can also use grenadine or any other coloured syrup.
Layering the Champagne
To layer the champagne on the syrup you'll have to pour the champagne slowly in the glass. It will also help to tilt the glass a little.
Don't fill the glass completely. The bubbles will look nicer if you add a little champagne after you've added the fruit.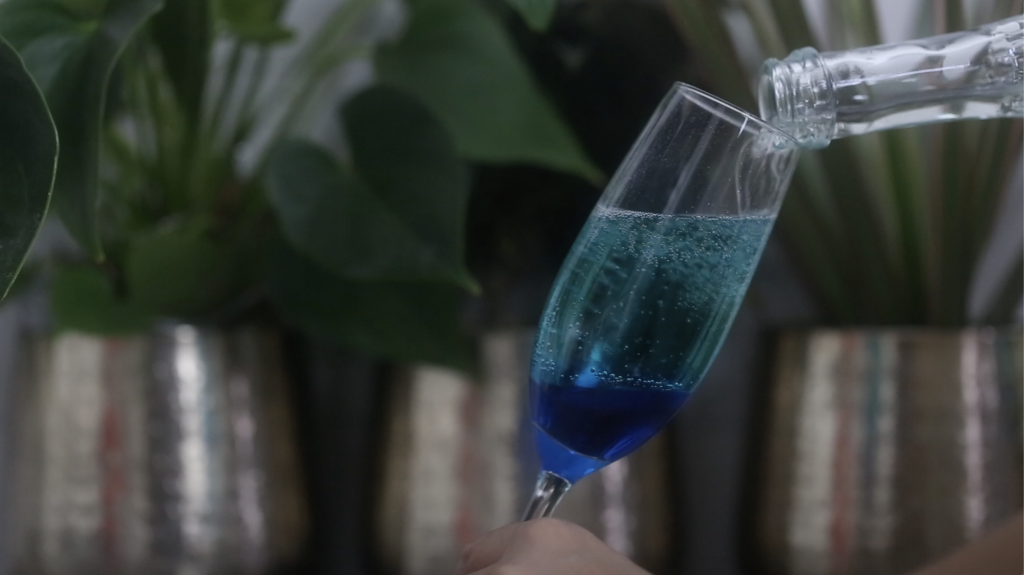 Next add a few blueberries and top off with some champagne. You can also use raspberries if you have a pink syrup for example.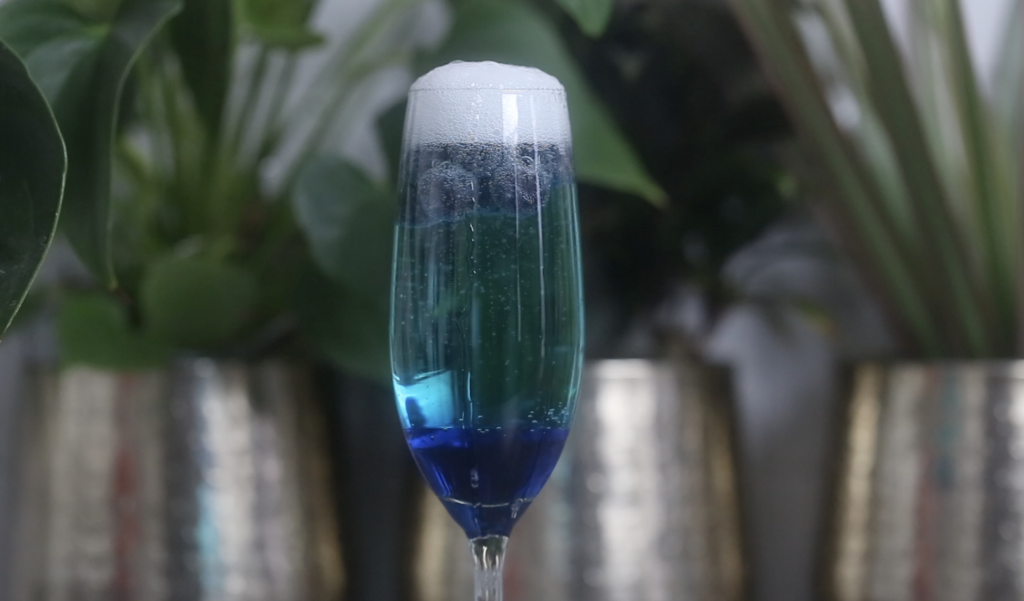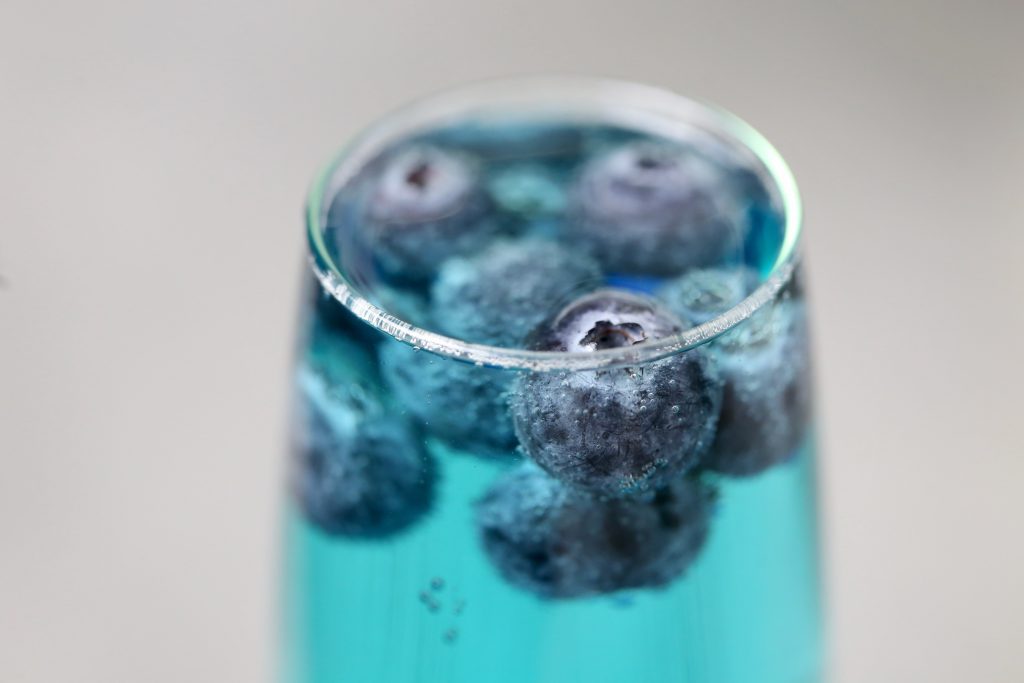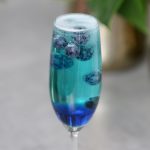 Ingredients
Syrup of your choice
Champagne
Blueberries or other small fruit
Instructions
Add approximately 30ml of syrup to the champagne glass.
Tilt the glass and slowly pour champagne in the glass. Leave a little room for the fruit.
Add the blueberries 
Top of with some champagne.