If you've ever wanted cake for breakfast you definitely have to try these vegan carrot cake pancakes. They are really easy to make and you can make them as luxurious as you want with extra cream cheese and maple syrup on top. Or really healthy with some vegan yogurt on top.
How to Make a Vegan Carrot Cake Pancake Batter?
Start by peeling and cleaning the carrot. Next, to get a nice structure for the pancakes it is important to grate the carrots.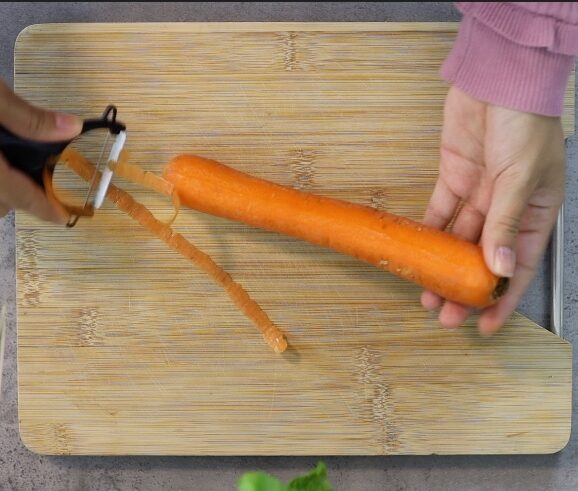 This is the grater I use.
After you've grated the carrot you can add the oat flour, ground cinnamon, plant-based milk, flax egg, and maple syrup.
The finished vegan carrot cake batter.
Baking the Vegan Carrot Cake Pancakes.
Divide the batter before you start baking if you want the pancakes to be the same size. Add some oil or vegan butter to the pan if needed. And scoop 1/4th of the batter in the pan. Spread the batter with a spoon or spatula. And make the edges as round as possible.
Bake until the pancakes are golden brown on both sides.
Vegan Carrot Cake Pancake Toppings.
To finish the pancakes you can add some extra maple syrup, walnuts, and vegan cream cheese.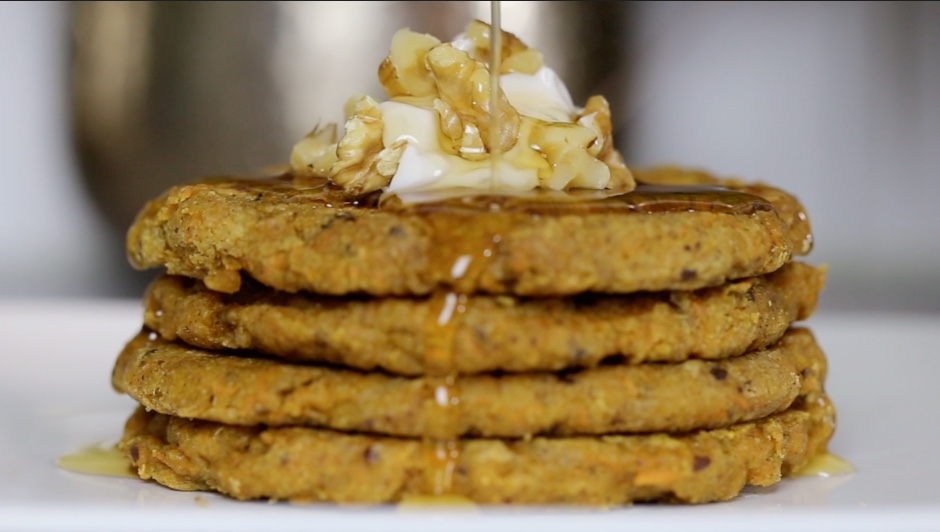 For a healthier option, you can add some vegan yogurt.
Ingredients
120g grated carrot
100g Oat Flour
1 tsp ground cinnamon
60ml Plant-Based Milk
1 Flax Egg (1tbsp ground flax seeds + 4 tbsp warm water)
2 tbsp maple syrup
Oil for baking
Instructions
First, prepare the flax egg by mixing 1tbsp of ground flax seeds with 4 tbsp of warm water and let it soak while you grate the carrots.
Next, grate the carrots and put them in a bowl.
When the flax egg has thickened you can add the oat flour, ground cinnamon, plant-based milk and flax egg.
Mix until combined well.
Put a little oil in a pan if needed and divide the batter into equal parts if you want pancakes that are the same size.
Put the batter in the pan and spread it with a spoon or spatula into a pancake.
Bake the pancakes on both sides until golden brown.
Put some vegan cream cheese, walnuts, or maple syrup on top for a cake for breakfast experience. Or add some vegan yoghurt for a healthier option.