This Vegan Nut Roast is a classic but very festive recipe. Pair it with some baked potatoes and you'll have a very satisfying main course.
Preparing the ingredients
Before we can put the ingredients in the oven it is very important to cook the onion, garlic, butternut squash and leek. However be careful you don't want the ingredients to become too soft. A good test is to check if you can prick the butternut squash with a fork. When you can it's ready and when you don't it's not.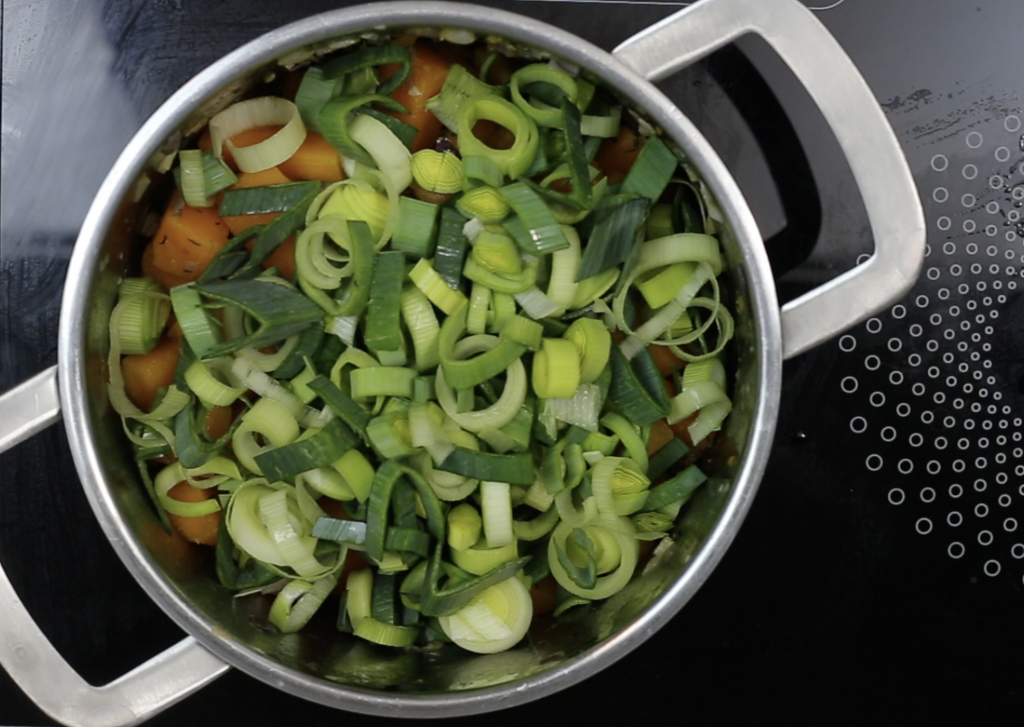 Next you can add all the ingredients and stir really well.
Baking the Nut Roast
I chose to bake the nut roast in a rectangular baking pan. But you can also bake the nut roast in a round baking pan if you prefer a round shape. When you put all the ingredients in the pan just make sure you press everything with a spoon. This way the ingredients will stick together and the nut roast won't fall apart when serving.
Garnish
You can add anything you like for garnish. I chose to add some pomegranate seeds and basil leaves for a Christmas vibe.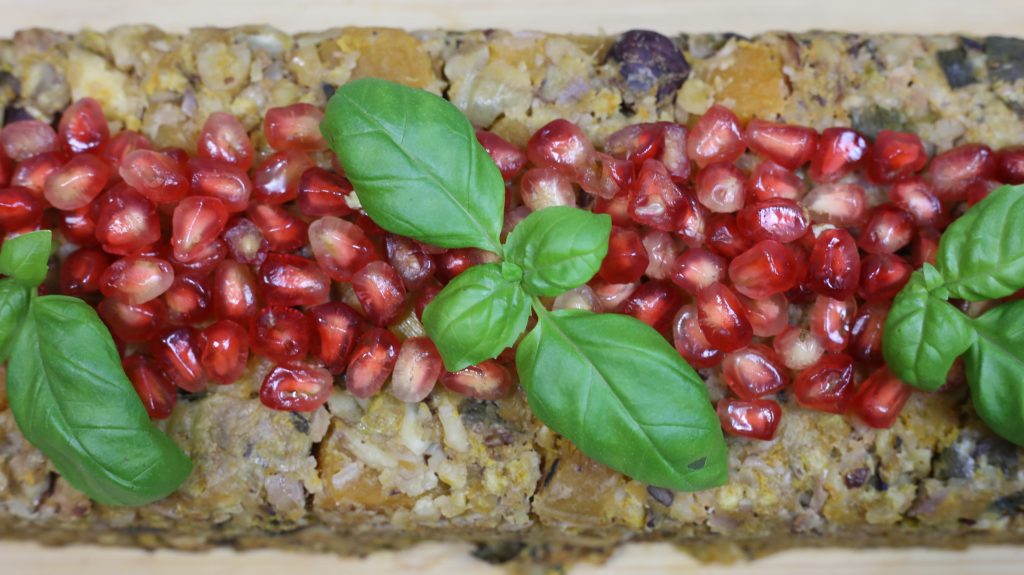 Ingredients
2 tbsp Olive oil
1 Onion
2 Garlic cloves
1 tsp dried sage
700g Butternut Squash
1 Leek
200g Mixed nuts
200g Cooked Chestnuts
50g Panko
Instructions
First bake the onion, garlic and butternut squash with the oil.
Add the sage and leek when the butternut squash is almost ready. And bake a few minutes.
Take the pan of the heath when you can prick a fork in the butternut squash.
Next add the cooked chestnuts, mixed nuts and panko. And stir everything.
Grease a baking pan with some butter or add some baking paper and transfer the ingredients to the baking pan.
Press all the ingredients together with a spoon.
Bake the nut roast for 30-40 minutes on 220°C.
When the nut roast has become a little brown you take take it out of the oven.
Put a serving plate on top of the baking pan and flip the nut roast. This way the pretty side will be on top.
Garnish with the pomegranate seeds and basil leaves.
Enjoy!