If you're trying to start 2021 healthy you definitely have to try this red lentil soup. Not only is it delicious, lentils are also super healthy!
Lentils are an excellent source of vitamin B iron, magnesium, potassium and zinc. They're also a great source of plant-based protein and fiber.
Red Lentil Soup
Red lentil soup is very easy to make. The lentils become soft after approximately 15 minutes. Lentils do boil over quite easily. So be sure to watch the pan while making this dish.
Plant Based Yoghurt
Although the red lentil soup is already delicious on its own. I love adding some plant based yogurt. The fresh taste of the yoghurt complements the flavour of the red lentils really well. So if you have some at home try it out!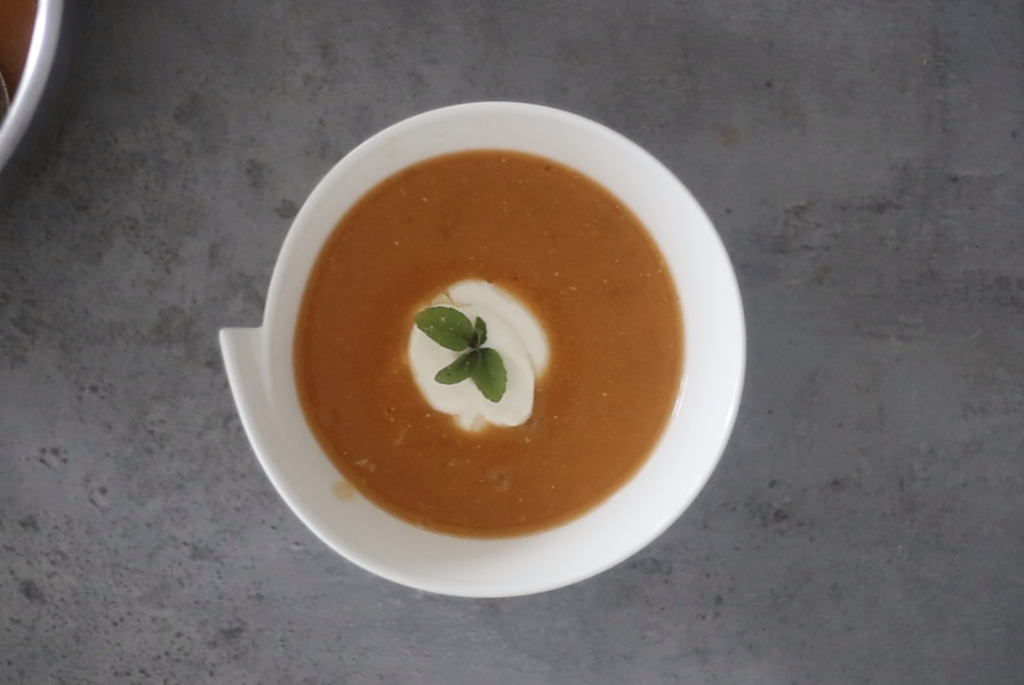 Ingredients
1 Tbsp Olive oil
1 Garlic clove
1/2 Onion
1 Tsp Cumin
150g Red lentils
1 Liter water
1 or 2 bouillon cubes
300g canned tomatoes
A few tbsp Plant based yogurt
Instructions
Cut the onion and garlic in slices.
Wash the red lentils.
Bake the onion, garlic and cumin on medium heath in olive oil .
Add the red lentils and water
Cook for approximately 15 minutes until the lentils become soft.
Add the bouillon cubes and canned tomatoes and cook a few minutes longer until the bouillon has dissolved.
Blend the soup until all te chunks are gone.
Serve and add a tbsp of yoghurt.