These vegan stuffed portobello's are the perfect appetizer for a classy dinner. They look amazing and are super easy to make.
Cleaning the Portobello Mushrooms
Before baking and stuffing the portobello mushrooms. It important to first remove the stem and grills from the mushrooms. You can break the stem with your hands and remove the grills with a spoon.
Baking the Portobello Mushrooms
Before baking the portobello's mix the butter with the garlic and lightly coat the mushroom with the garlic butter. Next bake the portobello for 10 minutes on 220°C
Vegan Portobello Stuffing
For the stuffing mix the garlic butter with a hand full of oregano and the breadcrumbs. Always add the breadcrumbs last and if possible right before serving. This way the breadcrumbs will stay nice and crunchy.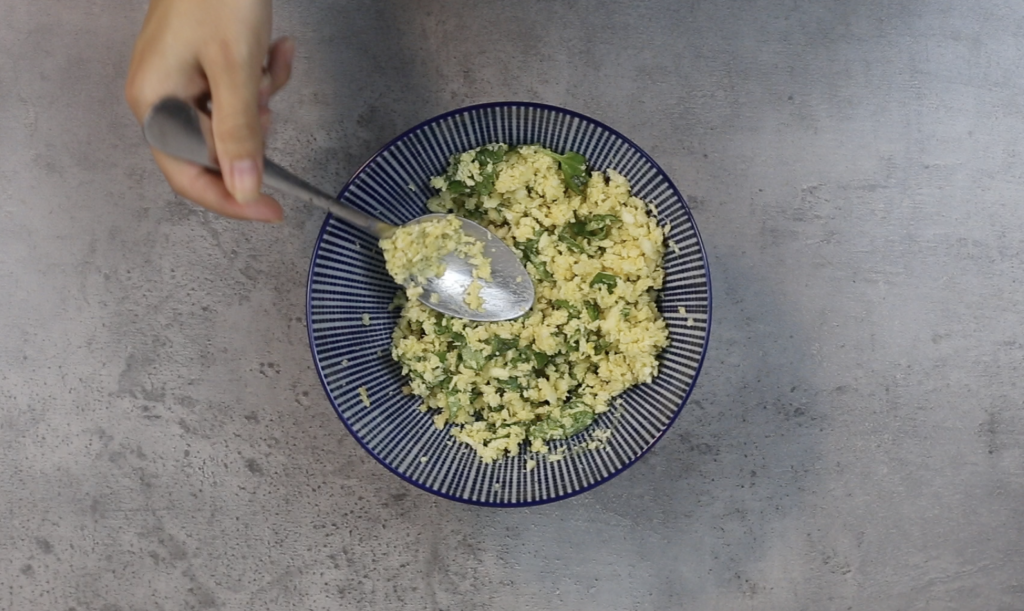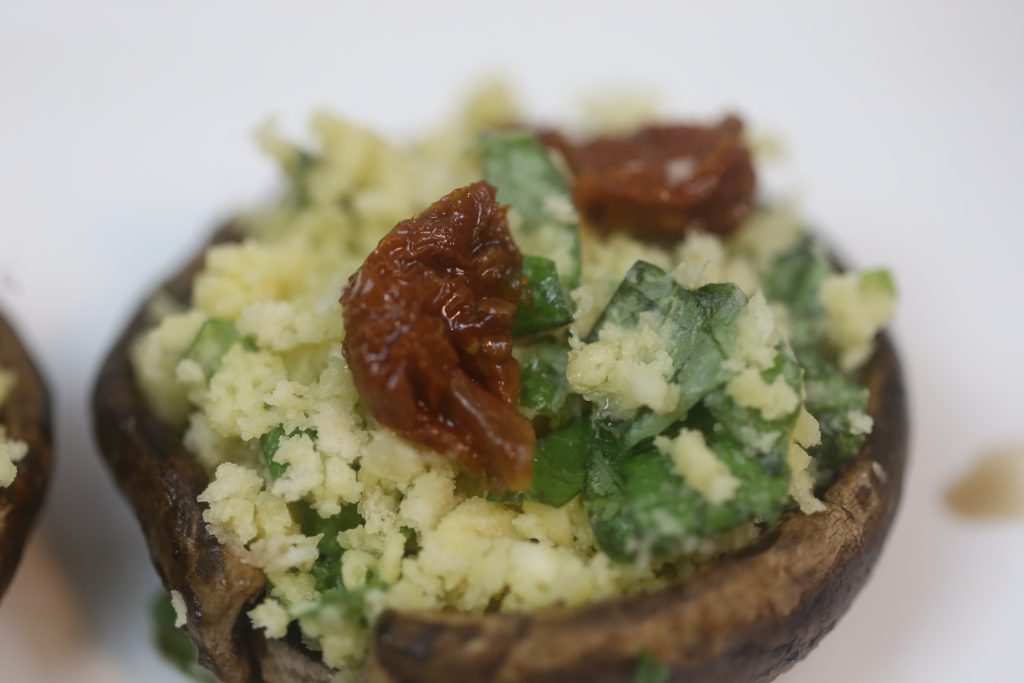 Ingredients
4 Portobello mushrooms
60g Melted vegan butter
1 Garlic clove
1 Hand full of oregano
50g Panko (Bread crumbs)
Instructions
Wash the portobello mushrooms and remove the stem and grills.
Cut the garlic in small pieces and mix the garlic with the butter
Lightly coat the portobello mushrooms with the garlic butter and bake them on 220°C for 10 minutes or until the mushrooms have become soft.
Add the oregano and panko to the garlic butter. And mix well to complete the stuffing. Don't prepare the stuffing too early. You want the bread crumbs to stay crispy.
Fill the portobello mushrooms with the stuffing