A second variation of a fruit infused water!! If you like fruit infused water make sure to check my orange, lemon rosemary infused water as well.
The strawberry lime mint infused water has a sweet taste and reminds me a little of a strawberry mojito, but but healthy!
How to make strawberry lime mint infused water?
The strawberry lime mint infused water is really simple to make. Just fill a bottle with 3/4 of water and add two sliced strawberries, three lime slices and two branches of mint.
The longer you leave the fruits and mint, the stronger the taste will be. But you can also start drinking immediately and refill the bottle for more infused water.
Tip: leave a bottle of fruit infused water in your fridge. This way there is plenty of time for the water to get the extra flavour. And your bottle will also be nice and cold!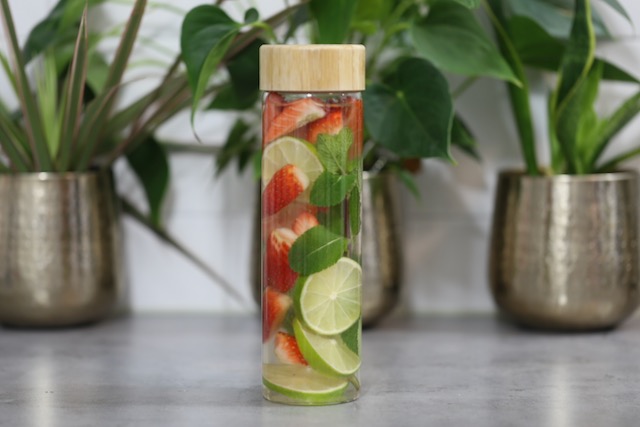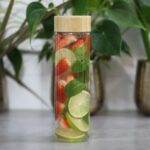 Ingredients
2 sliced strawberries
3 lime slices a
2 branches of mint
500ml bottle water filled with 375ml water