I love Oreo's! If you love them too you will definitely like this vegan Oreo milkshake! It's sweet and creamy. Even your non-vegan friends will love this dairy-free milkshake. If you like this vegan milkshake you might also like my vegan banana and vegan strawberry milkshake.
How to Make a Vegan Oreo Milkshake?
To make the vegan Oreo milkshake start with 2 or 3 scoops of vegan vanilla ice cream. I used a soy based ice cream but any other vanilla ice cream will be fine. You can decide if you want a lighter milkshake with 2 scoops or a little heavier with 3 scoops.
Next add the Oreos and plant based milk and blend until you have a smooth texture.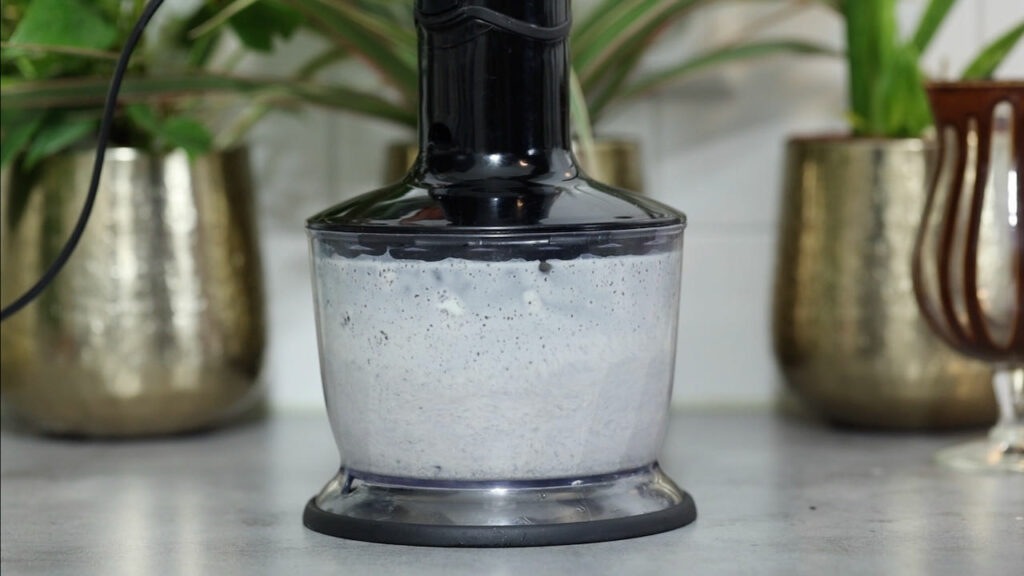 To make the milkshake look really good you can add some extra garnishes. For the Oreo milkshake I added some soy whip-cream, sprinkled some vegan chocolate on top and added an Oreo cookie. Watch my youtube video on the op of the page to see detailed instructions on how I made the chocolate stripes in the glasses.
And there you have it a beautiful vegan Oreo Milkshake in only a few minutes!
Ingredients
2 to 3 Scoops vegan vanilla ice cream
6 Oreo cookies
30ml Plant based milk
Vegan chocolate, an oreo cookie and vegan whip-cream for garnish.
Instructions
Coat the glasses with chocolate if you like and put them in the refrigerator
Blend the oreo cookies, plant based milk and vegan vanilla ice cream in a food processor.
Pour the milkshake in the glasses.
Add some vegan whip-cream, an oreo cookie and sprinkle with vegan chocolate for garnish (you can make small chocolate pieces with a knife).