Nice Cream: The Ultimate Vegan Guilt-Free Nice Cream
Coconut Pecan Nice Cream is one of the best guilt-free ice creams available. Not only is it vegan but it also does not contain any artificial sugars! Another benefit is that it's super easy to make and also isn't as expensive as most vegan ice creams in the grocery stores.
So Sweet and Creamy!
Although Nice Cream can be made with many different frozen fruits it is traditionally made with bananas. The bananas give the Nice Cream a natural sweet flavour. I prefer to use ripe bananas since the riper bananas will give the Nice Cream a sweeter flavour compared to green bananas. You can play a little with the flavour of the Nice cream by adding different ingredients. I chose to add some pecan nuts and coconut flakes for the bite. And also added some coconut milk to make the nice cream extra creamy. In contrast to most ice creams you do not need an ice cream maker for the Coconut Pecan Nice Cream. You can just mix the ingredients in the blender to create the smooth and creamy texture.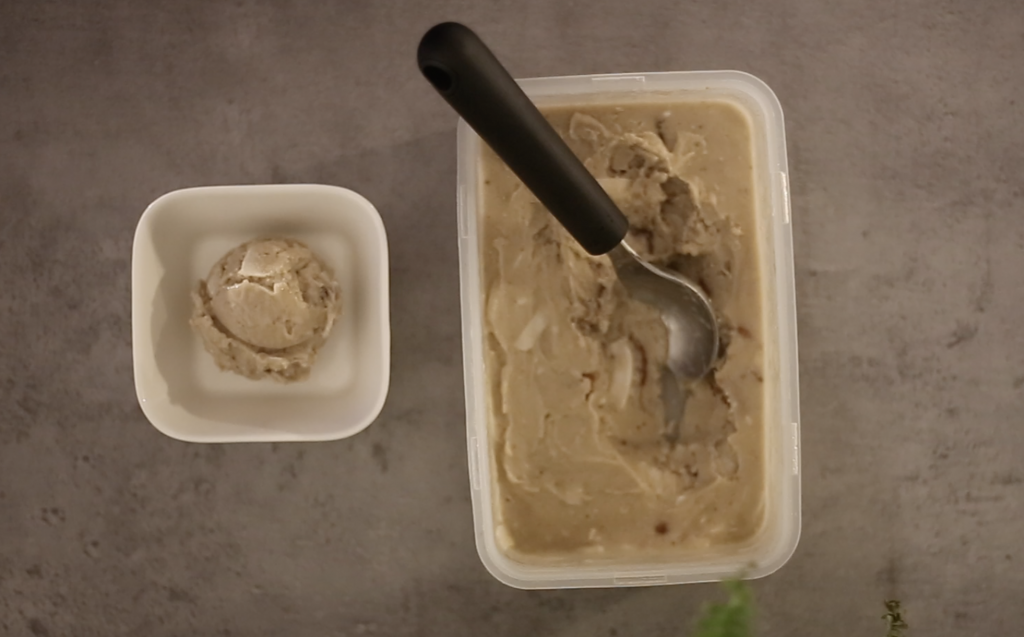 Ingredients
4 Ripe Bananas
30 ml Coconut Milk
50g Pecan Nuts
20g Coconut Chips
Instructions
Cut the bananas in slices and freeze them for at least 3 hours or until they're completely frozen.

Put the frozen banana slices in a food processor or blender. Blend until you have a smooth creamy texture similar to ice-cream.  Technically the nice cream is done after this step.

However to make the nice cream extra creamy add the coconut milk and blend the ingredients a little longer.

Next transfer the nice cream to a container and scoop the Pecan nuts and Coconut Chips though the nice cream.

You can eat the coconut pecan nice cream directly after preparing or you can put it back in the freezer if you prefer the texture to be a bit firmer.

Enjoy!