Delicious and Easy
This Vegan No Bake Date Pie is a must try if you want to make a pie but don't want to spend a lot of time in the kitchen. It's super tasty but doesn't require any baking and only has a few simple ingredients.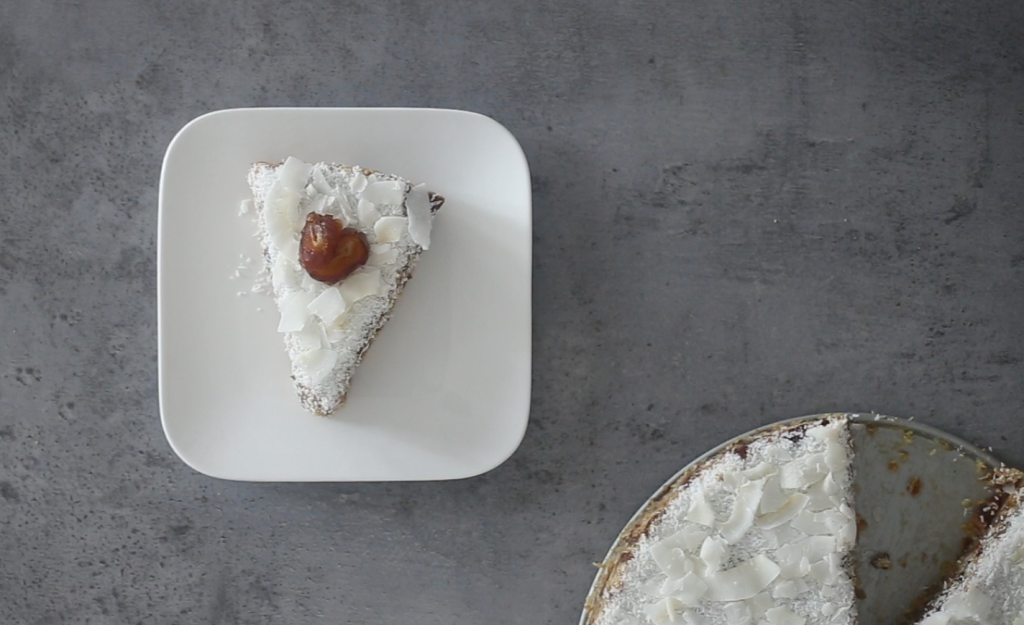 Low sugar
What is also nice about this vegan no bake date pie is that it's not only super easy and delicious. But also doesn't require a lot of sugar. The dates give the pie a naturally sweet flavour.
If you don't want any artificial sugar at all you could make the cookie crumble from scratch. But from time to time a little sugar isn't that bad. So I would say just take it easy and buy some vegan cookies to treat yourself or others to this delicious easy pie.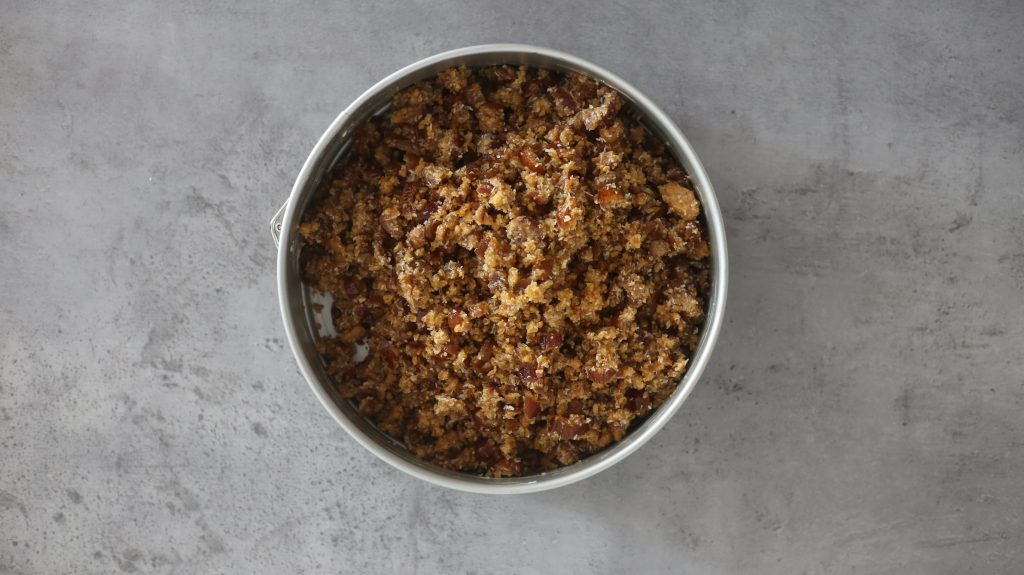 Garnish
To make the pie look pretty you can sprinkle some shaved coconut on top. I've also added some bigger coconut flakes for some extra effect. And two piece of a sliced date to each slice.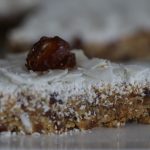 Ingredients
250g Vegan butter
500g Pitted dates
200g Crumbled vegan cookies
150g Shredded coconut
(optional) Coconut flakes for garnish
(optional) Extra dates for garnish
Instructions
Slice the pitted dates in small pieces
Crumble the cookies. An easy way to crumble the cookies is by putting them in a zip lock back and crushing them with your hands or a dough roller.
Melt the vegan butter on low heath in a pan. Melt the butter slowly. You don't want the butter to boil.
When the butter has melted add the sliced dates and warm the dates with the butter for 5 minutes.
Turn the heath off and add the crumbled cookies and half of the shredded coconut.
Mix the ingredients in the pan
Grease a baking tray
Transfer the mixture from the pan to the greased baking tray and press the batter with a spoon until the surface become flat and smooth.
Refrigerate for 2 hours
Sprinkle the remaining half of the shredded coconut on top of the pie.
If you like you can also add some bigger pieces of shredded coconut and some sliced dates as extra garnish.
Enjoy!