Looking for a healthy drink? Try this Blueberry Orange Infused water! Not only does it taste amazing. It can also help you to drink more water.
If you like infused water also check out my pineapple mint, strawberry mint and orange rosemary infused water.
How to make Blueberry Orange Infused Water?
The Blueberry Orange Infused Water is really easy to make. Just put 2 to 3 orange slices and a hand full of blueberries in a glass or bottle. Add water, let the fruit infuse for a few minutes and it's ready!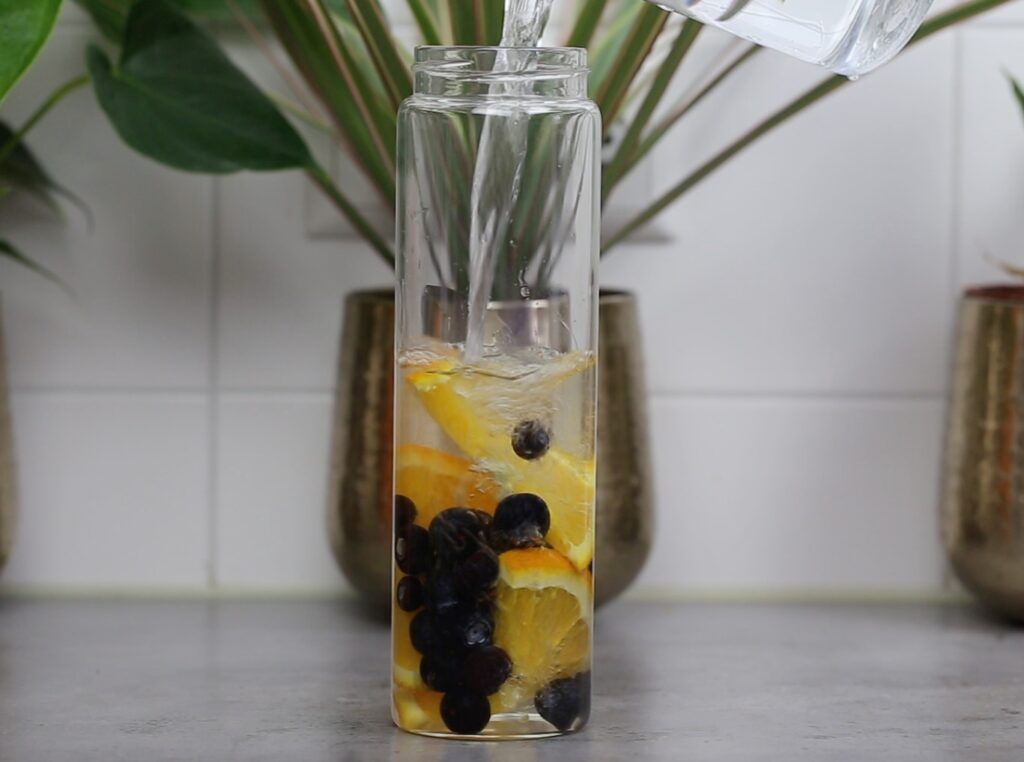 Ingredients
2 to 3 slices of orange
Hand full of blueberries
Water