If you're not feeling like cooking but still want a healthy balanced meal, you should definitely try the vegan poke bowl. Just cook some sushi rice and add anything you like. Keep the toppings simple for a quick healthy meal or go all out for something fancy.
Sushi Rice
A poke bowl is always made with sushi rice. You can cook this rice in a pan on the stove or use a rice cooker like I did. To get the perfect texture it is very important to wash the rice before cooking. Just gently wash the rice with your hands in a pot and drain several times until the water becomes clear.
When the rice is cooked it should be sticky but not wet.
Toppings
You can add any toppings you like You can go all out or keep it simple. For this vegan poke bowl I've chosen to add a few simple vegetables and a seasoned silken tofu for the protein.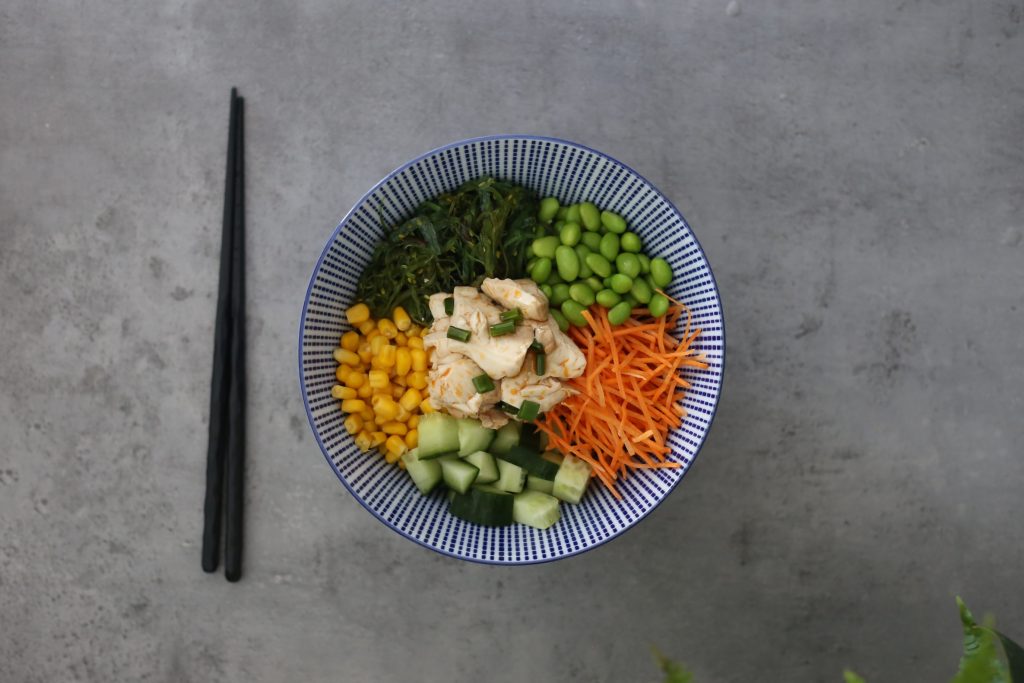 You can also add some soy sauce and wasabi for extra flavour.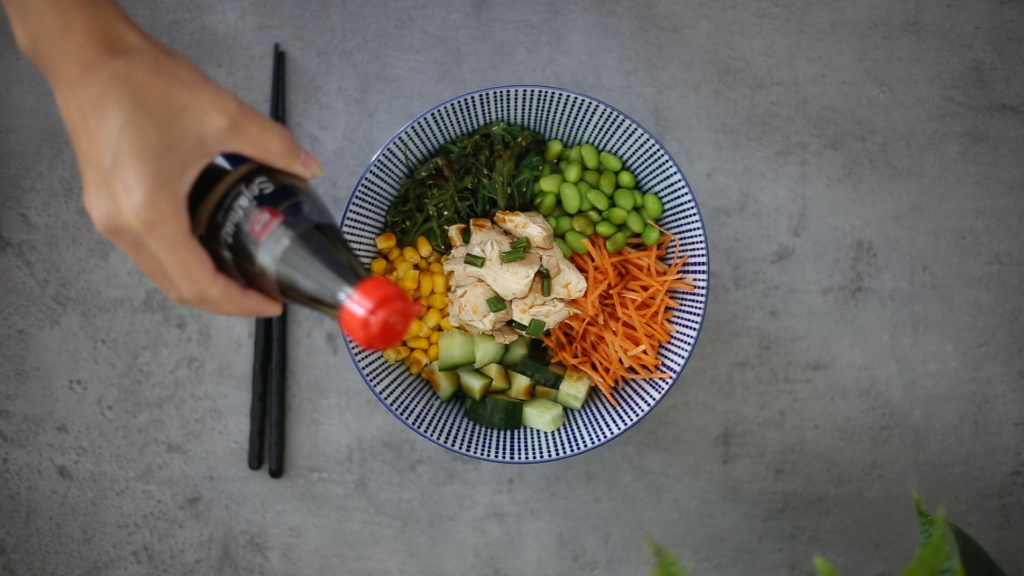 Ingredients
250g Sushi Rice
350ml Water

Any vegetables you'd like (for example cucumber, carrot, corn, seaweed salad or avocado)
A Protein you prefer (for example tofu)
Instructions
Cook the sushi rice and let it cool down

When the rice is cooled you can divide the rice into bowls and press the rice with a spoon so the top is nice and flat.

Add the protein and vegetables you've chosen on top of the rice.

Add some soy sauce or wasabi if you like.

Enjoy!