This Cherry Smoothie Bowl is super easy to make. You only need four simple ingredients and a food processor. If you like smoothie bowls you may also like my Spirulina Smoothie Bowl recipe.
How to make a Cherry Smoothie Bowl?
For he smoothie bowl you'll need frozen bananas and cherries. I froze three ripe bananas the evening before and bought the frozen cherries in the grocery store. The riper the banana the sweeter the smoothie bowl will be.
In the morning you can just take the frozen fruit out of the fridge, put it in a high food processor and add 100ml of your favourite plant based milk.
You'll end up with a smooth texture. If you don't like a cold breakfast, the flavour and texture also make this cherry smoothie bowl a great healthy dessert.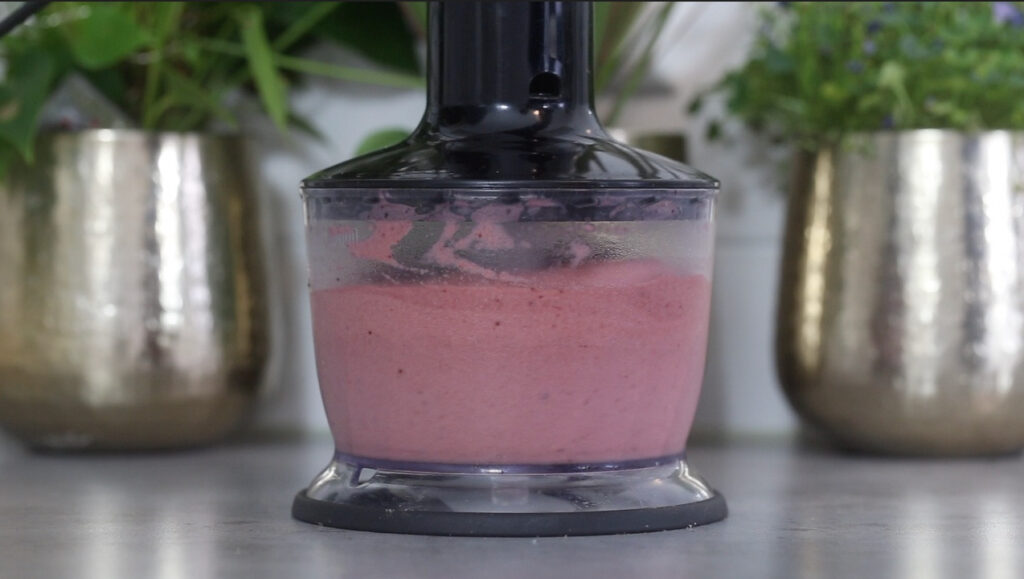 Now quickly put the smoothie in the bowl. You don't want to wait too long because the smoothie will melt. Make any shape you like. And add some cherries and shredded coconut on top for decoration.
And you are ready!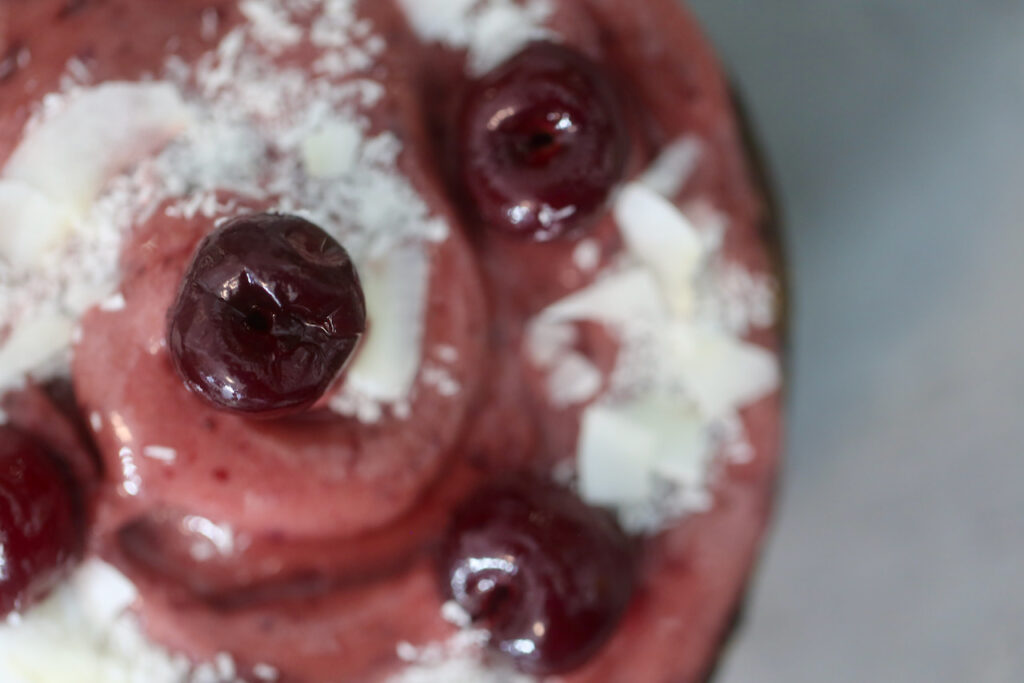 Ingredients
3 Frozen Bananas
150g Frozen Cherries
100ml Plant Based Milk
Shredded Coconut
Instructions
Put the frozen bananas, cherries and 100ml plant based milk in a food processor.
Blend until the texture is smooth
Put the cherry smoothie in a bowl and make a nice shape.
Add cherries and shredded coconut for decoration.
Enjoy!