The perfect vegan Breakfast for a busy morning!
The strawberry oatmeal shake is one of my favourite quick breakfasts. Not only it delicious and healthy but also very easy to pack! When I'm in a hurry I just put the shake in a bottle and drink it while I'm traveling or when I have arrived at the office.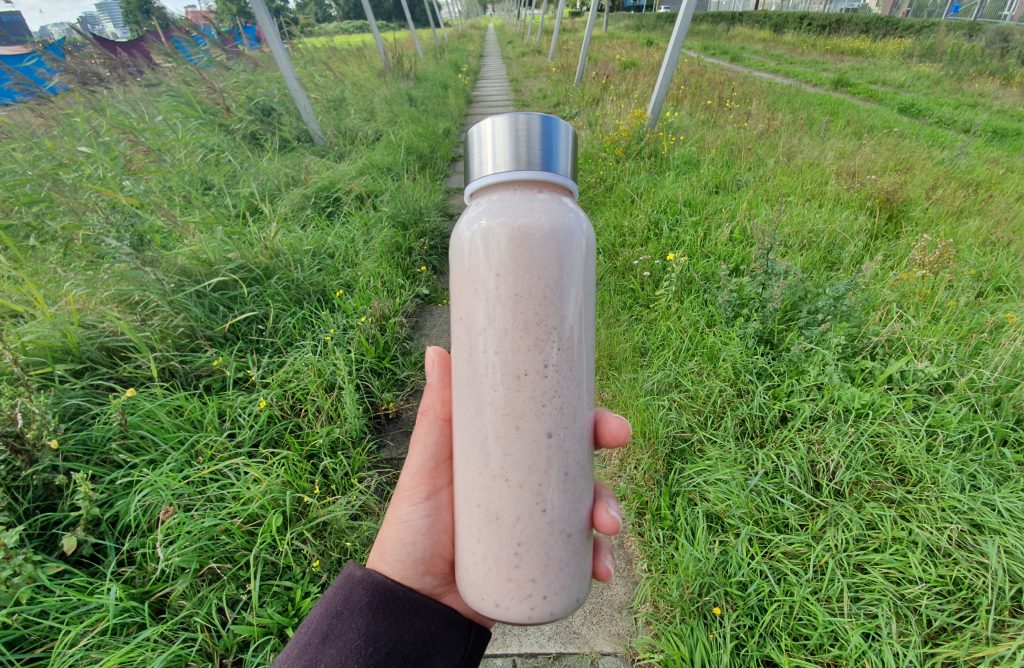 Because the oats in this recipe are not cooked they do need to soak for at least 15 minutes. I usually put the oats in the plant based milk as soon as I wake up and let the oats soak while I'm getting ready. But you can also soak them overnight. This way the oats will be ready to use at any moment in the morning.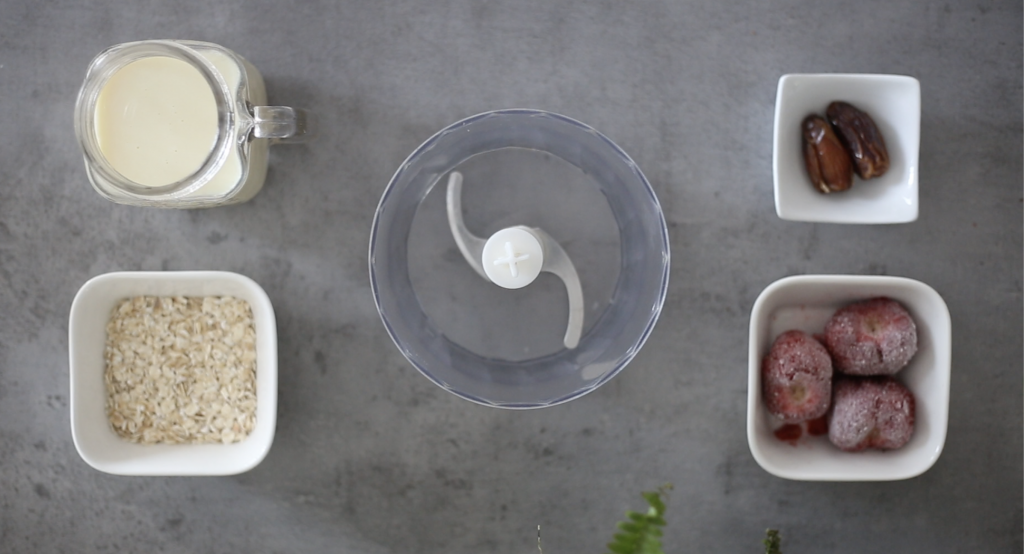 Fresh and Fruity
This oatmeal shake can be made with many different ingredients but one of my favourite combinations is definitely with strawberries. The oats combined with the strawberries and the plant based milk give the shake a fresh taste. I always add two dates to make the shake a little sweeter. If you prefer a sweet taste over a fresh taste I advise to add more dates or a sweetener of your choice.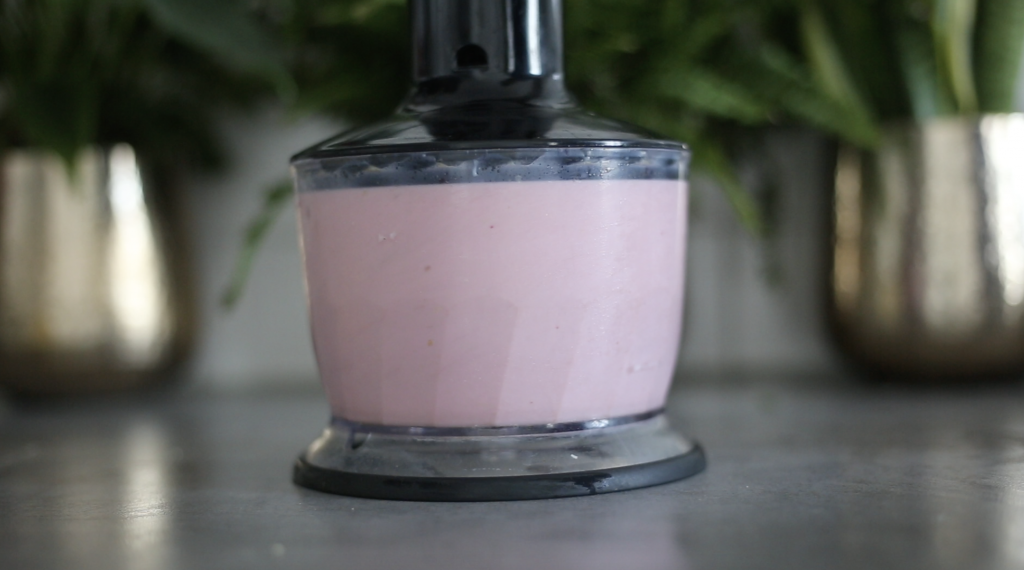 Ingredients
30g Oats
70g Strawberries (Fresh or Frozen)
2 Dates
350 ml Plant Based Milk
Instructions
Combine the oats and the plant based milk and let them soak for at least 15 minutes. You can soak the oats overnight or in the morning while you're getting ready for the day.

Put the soaked oats with the milk, dates and strawberries in a blender and blend until you have a smooth liquid texture.

Pour the mixture in a glass and enjoy!